Field Service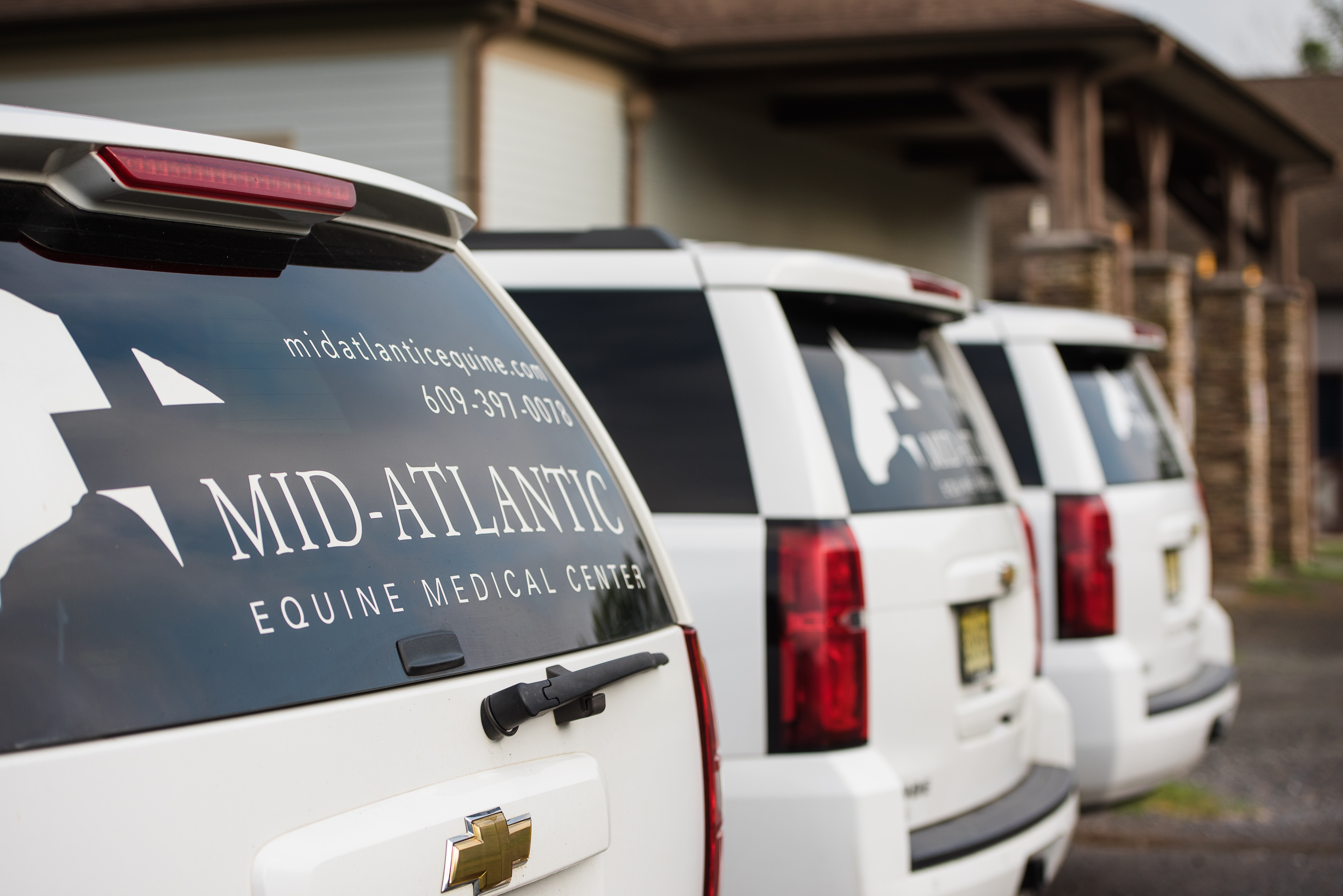 The field service department of the Mid-Atlantic Equine Medical Center services stables and farms, both small and large, in the surrounding areas of Hunterdon, Somerset, and Mercer Counties of NJ, and Bucks County PA. Our patients include a range of breeds and disciplines, as well as a variety of life stages; including mares and foals, juveniles, adults, and geriatric patients. The field service department prides itself on its professionalism, compassion, and dedication to providing the highest-quality ambulatory medicine.
Our field service veterinarians, Drs. Kyle Clark and Katy Sullivan, work closely with our in-clinic specialists as a team. This allows our ambulatory veterinarians to provide primary care at your location while also providing for the possibility of referral to the clinic if hospitalization, advanced imaging, or surgery is required.
We provide the following field services:
Emergency Services (24/7 availability for emergency coverage)
Colic
Infectious Disease
Eye Emergencies
Lacerations/Traumatic Incidents
Wide variety of other ailments requiring immediate veterinary attention
Wellness and Preventative Medicine
Physical Exam
Normal Physical Exam Parameters Adult Horses:
Temperature: 100.5-101.5
Heart Rate: 28-40 beats per minute
Respiratory Rate: 12-16 breaths per minute
Manure production: minimum of 8-12 piles of formed manure daily
Body Condition Score: Ideal 4-5/9 (Henneke Body Condition Scoring System)
A routine physical exam is where all the major body systems of the horse are critically evaluated by the veterinarian: from heart murmurs to skin disease to body condition score.
Vaccinations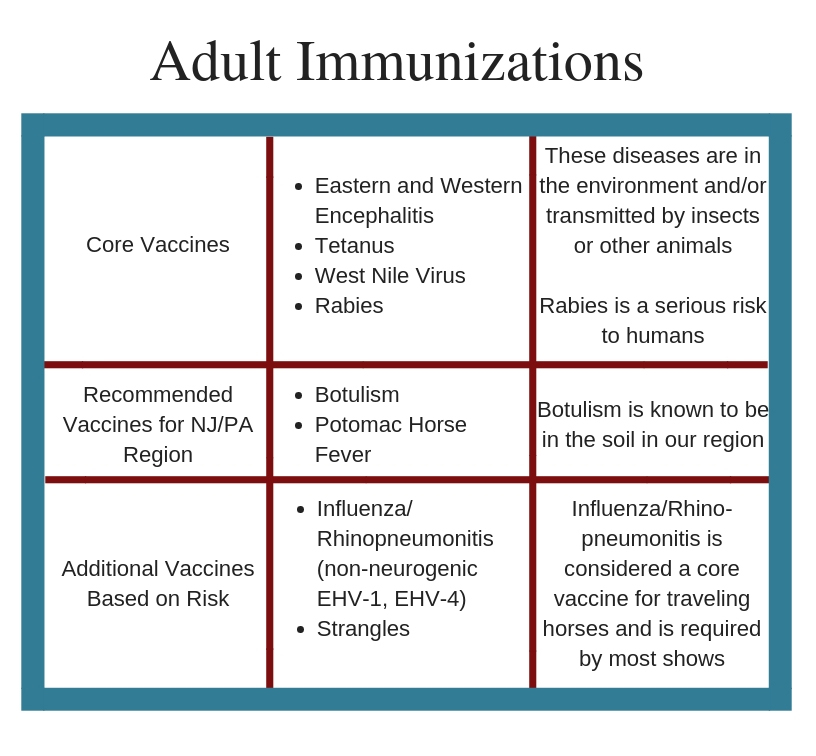 ​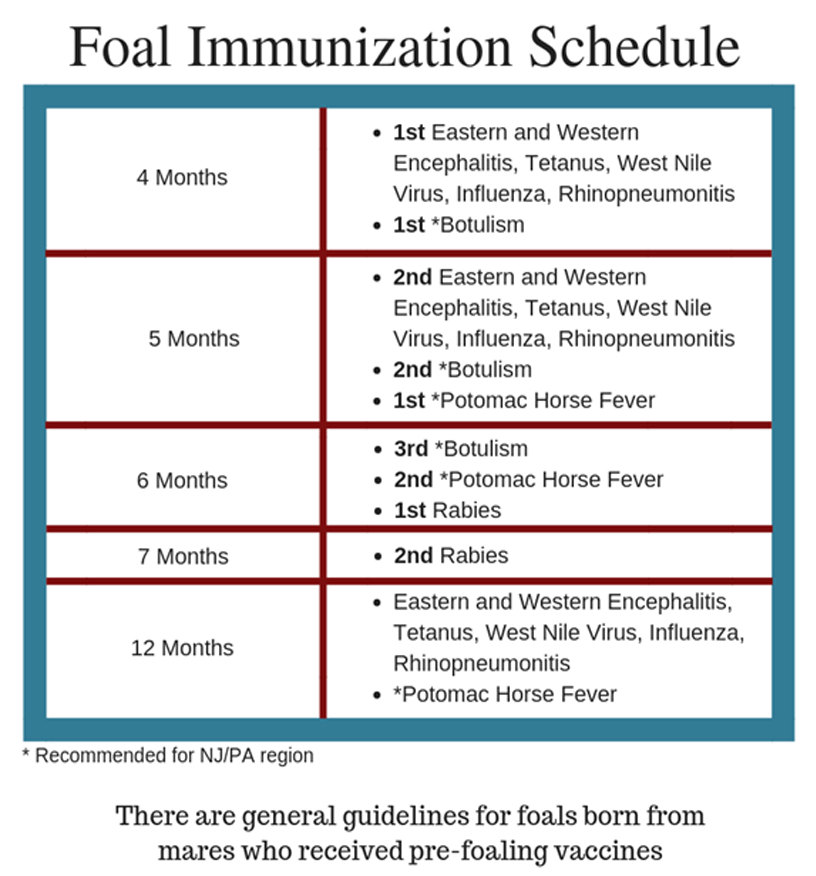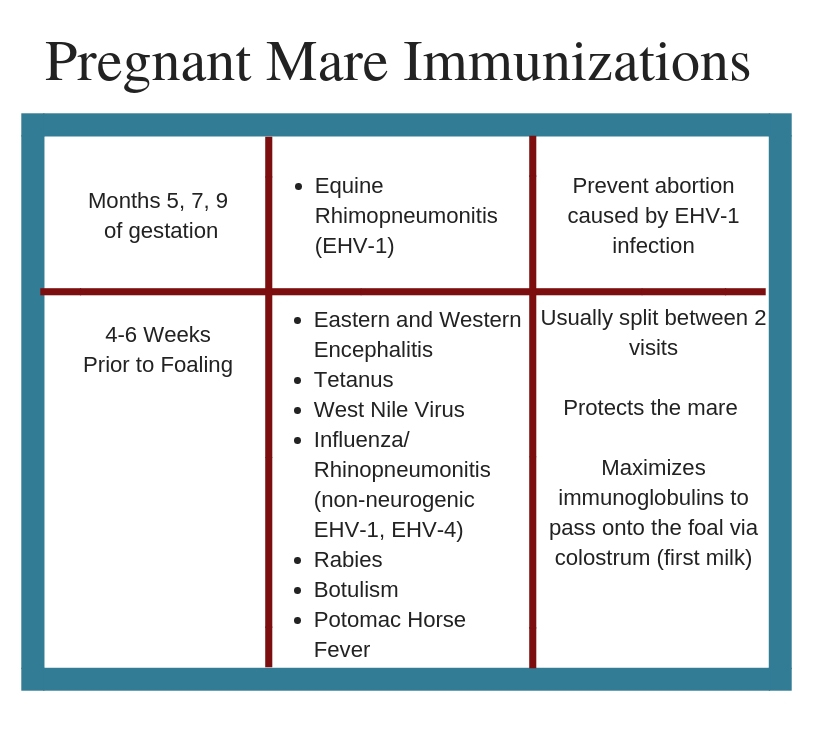 Parasite Control Programs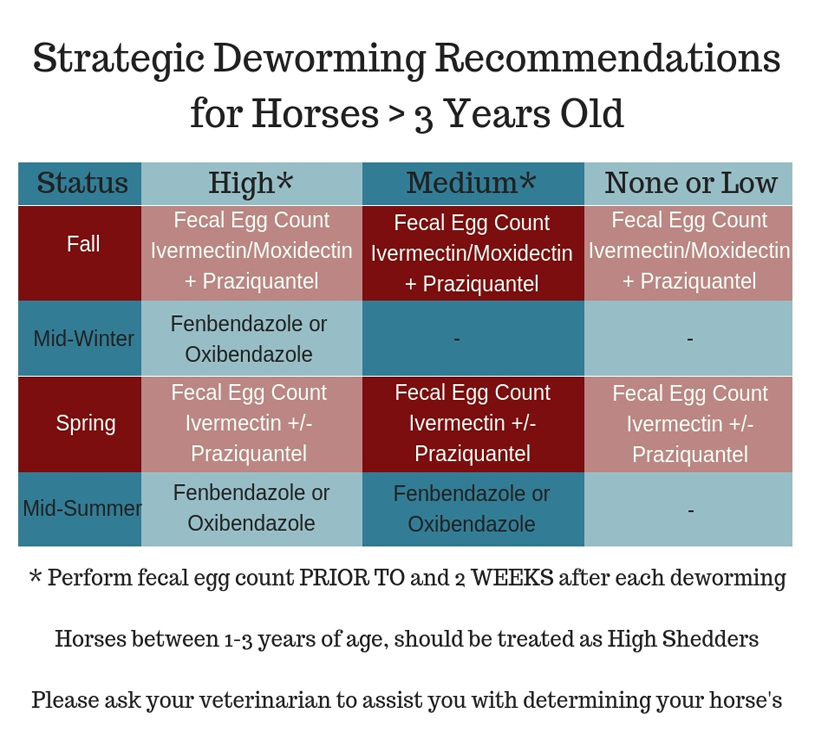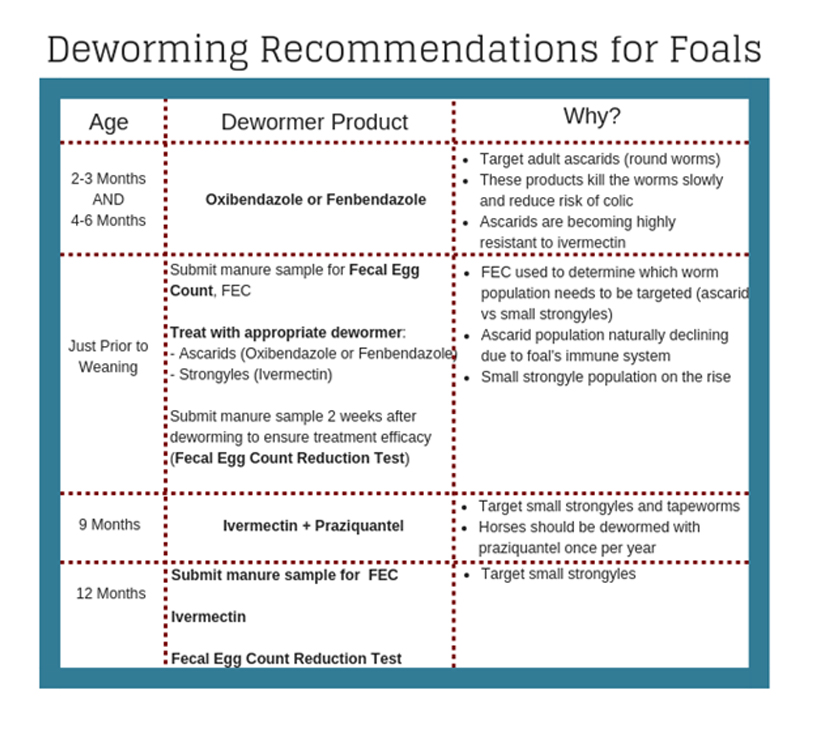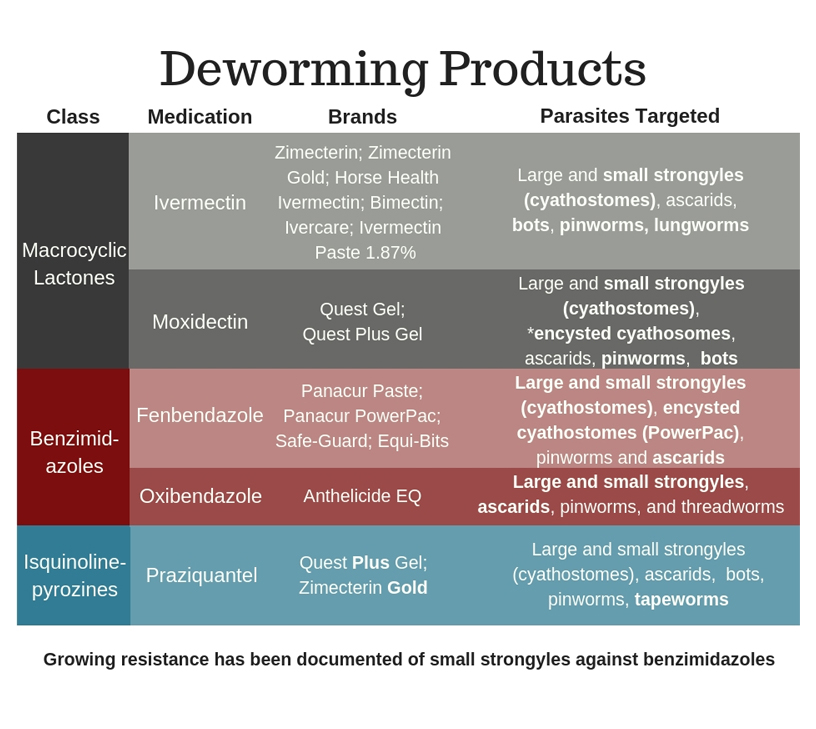 Nutrition and Feeding Consultation
Digital Health Certificates and Coggins via Global Vet Link
Health Certificates are required for any horse traveling out of the state and out of the country. Some shows within the state may require a health certificate or health statement in order to enter the show grounds.
NJ state law requires all animals to be examined within 30 days of writing the health certificate. The animal must be determined to be free of disease, have a normal rectal temperature, and proof of negative coggins test within the past 12 months
Coggins Testing: a blood sample is taken to test for equine infectious anemia (EIA). By New Jersey law, any horses traveling on state roads must have proof of a negative coggins within the past 24 months.
Microchip Insertion
A small computer chip is placed within the nuchal ligament on left side of the neck just below the base of the mane. Skin is cleaned prior to insertion and sedation is rarely required.
15 digit number that is unique to the horse
A permanent way to identify a horse
Required by USEF, FEI and The Jockey Club (any foals born after 2017)
In-House Laboratory
Complete Blood Count
Serum Biochemistry
Serum Amyloid A
Fecal Egg Count
Stall-Side Laboratory Testing
Diagnostic Imaging
Digital Radiography
Ultrasonography
Endoscopy and Over-Ground Endoscopy
Sports Medicine
Lameness Evaluations
Pre-Purchase Examinations
Extra Corporeal Shockwave Therapy
IRAP (interleukin-1 receptor antagonist protein)
Pro-Stride APS and PRP (protein-rich plasma) - Harvesting and On-Site Administration
Intraarticular Therapy (joint injections)
Mesotherapy
Equine Dentistry
Oral Exam
Tooth Equilibration (float)
Dental Radiography
Soft Tissue Disease Management
Incisor, Pre-molar, Molar Extraction
More Dental Information
Oral health is vital for the well-being of your horse at any age.
Our experienced veterinarians deliver a full range of equine dentistry services, from routine dental procedures in the field to advanced procedures at our hospital, performed according to the highest standards of care. When you make annual dental examinations for your horse a priority, you help ensure problems are detected and addressed early and appropriately. In recent years there have been many exciting advances in equine dentistry that have significantly increased the level of care veterinarians can provide.
Mid-Atlantic Equine recommends, at minimum, YEARLY dental exams of horses of every age. Young horses that have rapid growth and changes to their teeth and older horses whose teeth may be expiring, may require more frequent dental exams.
Equine dentistry is more than a "float". An oral health exam begins with a through history involving the horse's diet, performance and overall physical health, progresses to an external exam of the head and assessment of body condition, the proper sedation protocol is then selected based on the unique characteristics of individual, the mouth is rinsed with water and a speculum is placed and a through exam through palpation and visualization of the teeth and soft tissues of the oral cavity is performed. Based on specific abnormalities and concerns of the, dental equilibration using a combination of power and hand tools are used to maintain a comfortable and functional mouth. Further diagnostics, such as radiographs, endoscopy, biopsy of soft tissues, may be used to identify and diagnose disease. At the end of the exam, the veterinarian will discuss any further treatments or follow-up management, such a diet changes, which will aid in prolonging the oral and overall health of the horse.
The veterinarians at Mid-Atlantic Equine Medical Center are in full support of the NJVMA position statement regarding equine dentistry.
Reproduction and Mare/Foal Care
Routine Examinations
Breeding Management
Foaling and Foal Care
Integrative Medicine
Chiropractic/Spinal Manipulation
Acupuncture
Your Field Service Clinicians
Dr. Kyle Clark: Dr. Clark joined Mid- Atlantic Equine Medical Center in 2018. His professional interests include sports medicine and rehabilitation.
Dr. Katy Sullivan: Dr. Sullivan joined Mid-Atlantic Equine Medical Center team in 2016. Her professional interests include emergency medicine, lameness, reproduction and dentistry.